July 22, 2020
AT TOKYO Corporation
RTI Selects AT TOKYO's World Class Data Center
JGA North Now Seamlessly Connects Across RTI's Subsea Cables
Tokyo and Singapore, 21 July 2020 – AT TOKYO Corporation (AT TOKYO) and RTI Connectivity Pte. Ltd. (RTI) jointly announced today that RTI has selected AT TOKYO thereby extending onward connectivity solutions between Asia, Australia, and the United States.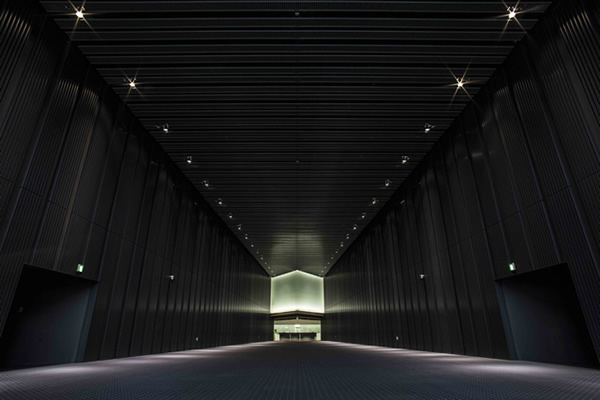 Entrance to AT TOKYO's World Class Chuo Data Center (CC1)
Today's announcement celebrates the interconnection of AT TOKYO's world class Chuo Data Center (CC1) with RTI's transoceanic cables including JGA North, JGA South, and SEA-US. RTI's transpacific submarine cable systems are the newest secure long-haul routes, and JGA North's presence in AT TOKYO serves rapidly growing bandwidth demand to-and-from Japan, as well as the broader Asia-Pacific market. Japan's role as the critical hub between Asia and the United States continues to increase in importance and RTI's network presence in AT TOKYO enables secure, diverse, and scalable capacity – essential to all networks.


JGA North lands at Minami-Boso, Japan and continues to Tokyo's metropolitan area, providing a point of presence (POP) in CC1. For international traffic, data is transmitted more efficiently from CC1 to various PoP's connected to RTI's 100Tbps network, and with improved latency in some cases, including Tokyo to Sydney, and Tokyo to Brisbane. AT TOKYO customers are able to achieve additional direct connectivity to a broad range of global destinations including Southeast Asia, China, Australia, Hawaii and the west coast of the United States.

Russ Matulich, RTI's Founder and CEO said, "AT TOKYO is one of the most secure and technologically advanced data centers in the world, and being the first subsea cable invited into CC1 is an honor. Our presence in AT TOKYO greatly expands our range of global connectivity options and capabilities. RTI is revolutionizing global connectivity by fulfilling our promise to deliver network diversity, neutral connectivity, and operational efficiency across all telecom sectors and to customers searching for true value."

At the time of new service commencement, Akira Nakamura, AT TOKYO President and CEO, made the following comment, "I am pleased that AT TOKYO has been selected as a new terminal point of RTI's JGA submarine cable system connecting Australia to Japan via their hub in Guam. I believe that our Data Center (CC1) will contribute significantly to fulfilling the fast-growing demands for more reliable communication lines between Asia and North America, and serve as an important hub in the Asia-Pacific region, not to mention the improved reliability of telecommunications between Japan and Australia. We are fully committed to continuously provide our platform services that enable seamless telecommunication across the globe and keep evolving as an invaluable data center for our customers."

With "mission critical operation" as its motto, AT TOKYO remains committed to creating environments in which customers can generate new business based on the mutual provision of flexible connectivity services.



■About AT TOKYO's CC1 Data Center
AT TOKYO's CC1 features facilities with the highest levels of quality in a durable building. As a result of synergy effects generated from having Tokyo Electric Power Company as a shareholder, CC1 boasts an unprecedented level of reliability concerning its electric power supply and is one of Japan's largest data centers. In addition, the facility is completely carrier neutral, and therefore connectivity with competing data centers can be secured. This makes it possible to provide connectivity solutions according to customer needs. For further information, visit https://www.attokyo.com/.

■About RTI
RTI Connectivity Pte. Ltd. is a leading independent undersea cable owner providing large-scale network solutions across a wide variety of industries including cloud companies, network operators, regional carriers, global enterprises, content providers and institutions for higher learning. RTI is headquartered in the city-state of Singapore. For more information, visit www.rticable.com.




*All company names, product names and corporate logos included in this press release are respectively the Trade Names, Trademarks, and Registered Trademarks of their respective companies.
*The information contained in our news release is valid as of the date of announcement. Service and product fees, service contents, specifications, and other information may be subject to change without notice thereafter.
Contact Us
We will suggest a suitable plan for your request.
Please feel free to contact us.
Contact us by telephone

+81-3-6372-3503