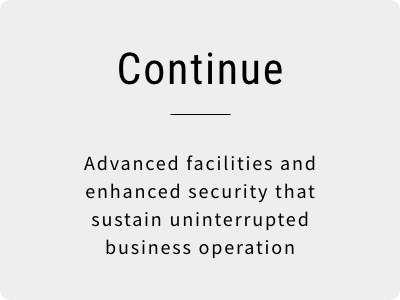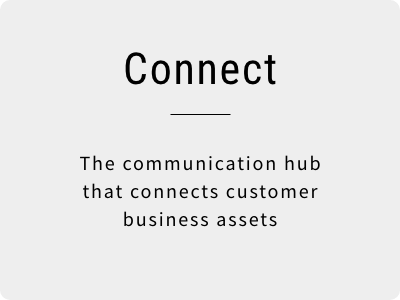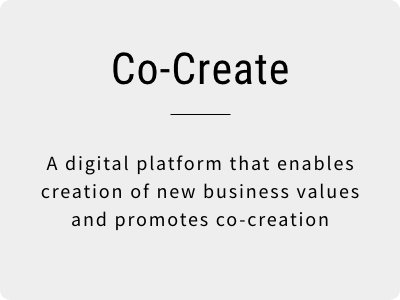 Continue
Advanced facilities and enhanced security that sustain uninterrupted business operation
Using some of the most robust buildings with the strongest foundations in the industry worldwide.
Multiple power feeds Direct cable connection to a ultra-high-voltage substation and power stations, backed up by UPS (Uninterruptible Power Supply), and Emergency Generators (EG)
24-hour, 365-day operations and monitoring system by highly experienced engineers and protected by multiple security levels.
Data Center Information
Tokyo
AT TOKYO Chuo Center (CC1)
With a total floor area of 140,000 square meters, AT TOKYO's flagship data center is one of the largest data center buildings in Japan.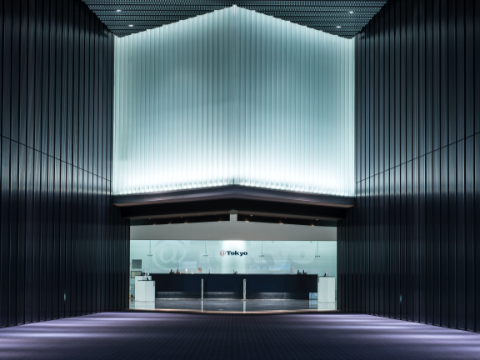 AT TOKYO Chuo Center #2 (CC2)
A data center that puts a strong focus on excellent energy efficiency.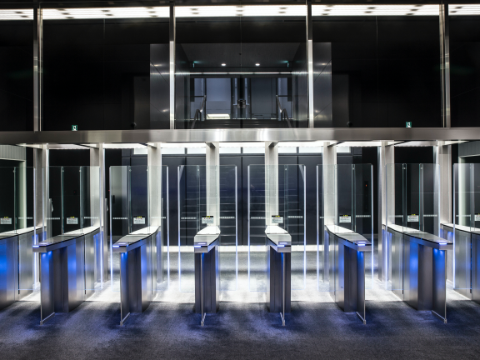 AT TOKYO Data Center #3 (DC3)
Available as a data center in its own right, or as a backup for the Chuo Center Campus or other centers in the metropolitan area.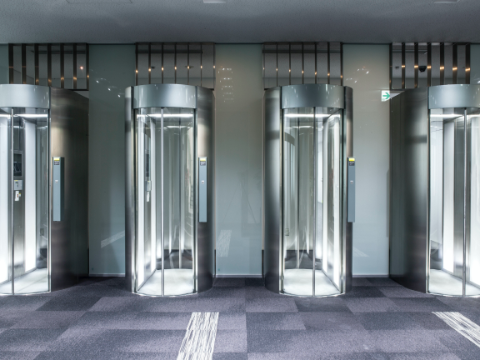 AT TOKYO Data Center #2 (DC2)
Underground data center with excellent disaster resilience, located in Tokyo.
Osaka
AT TOKYO Kansai Chuo Center (KC1)
A data center with a focus on customers in the financial industry.

AT TOKYO Data Center #12 (DC12)
Located in the Dojima area, this is a carrier-neutral data center acting as Kansai's network hub.

AT TOKYO Kansai Data Center #3 (KDC3)
A data center located in the city of Osaka, providing excellent accessibility, high space scalability, and flexibility to accommodate high-density configurations.

Hokkaido
AT TOKYO Hokkaido Center #1 (HC1)
A data center located in Sapporo with top-notch facility and reliable power supply system provides neutral and flexible connection services.

Hiroshima
AT TOKYO Chugoku Center #1 (CH1)
A data center located in Hiroshima provides neutral and flexible connectivity that is available in redundant configurations.

Fukuoka
AT TOKYO Kyusyu Center #1 (QC1)
A data center in Fukuoka, the central business district of Kyushu, provides superior network and business environment for customers in Kyushu and Western Japan.
Okinawa
AT TOKYO Okinawa Center #1 (OK1)
A data center located in Okinawa prefecture can serve to support business continuity planning.

Connect
Communication hub that connects customers business assets
Communications hub with a global reach.
True carrier-neutral connectivity, with no restrictions on which carrier to use.
Flexible scalability that can handle customer business expansion.
Co-Create
A digital platform that enables the creation of new business opportunities and promotes co-creation
Flexible interconnection between enterprise systems.
Our network platform ATBeX creates a powerful collaboration environment for service providers and users.
AT TOKYO's Reliability and Group Synergy with Industry-leading Shareholder Companies