Cloud Direct Connect Pack
On-campus direct connectivity to Mega Cloud providers offered as an integrated network solution.
High-quality, low-latency, secure private cloud connections are made possible

Key Features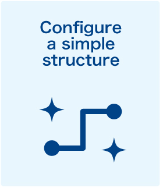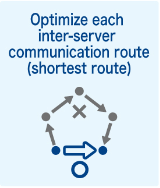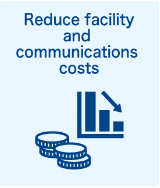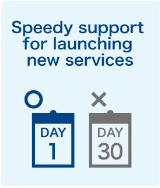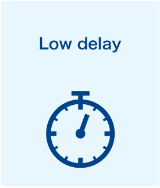 1. FULL PACK (handy pack)
For customers without their own on-site facilities that require a simple cloud connection
AT TOKYO provides a one-stop connection environment including communication lines required for access from the customer's own site.

2. BYO Comms PACK (External communications line provided by customer)
For customers that require a simple cloud connection using their existing service provider's network on AT TOKYO's premises
Customer to install own network to connect to AT TOKYO's premises, then use AT TOKYO service to direct connect to onsite cloud POP's in AT TOKYO. (BYO=Bring Your Own)

3. BYO PACK (Customer prepares own equipment)
For customers that prefer to bring in their own equipment (e.g. servers and network equipment)
Customer enters into a contract to rent a rack or space in AT TOKYO, install their own equipment, and build their desired environment.

Notes:
*1 Connection service: AT TOKYO prepares communication line(s) from customer facilities to AT TOKYO's data center.
*2 Virtual managed router service: Provision of a BGP router for cloud connectivity via our virtual managed service.
*3 ONU Hosting Service: Customer installs own ONU in AT TOKYO's rack, AT TOKYO to provide operational services.
*4 On-premises wiringIn house cross connect service: Connect ONU or customer's devices to a virtual managed router via our in-house cross connection service.
*5 Customer's rack: Available sizes are from 1/4 rack to multiple racks in accordance with customer needs and equipment size.
Examples of AT TOKYO services that can be used with Cloud Direct Connect Package
Contact Us
We will suggest a suitable plan for your request.
Please feel free to contact us.
Contact us by telephone

+81-3-6372-3503